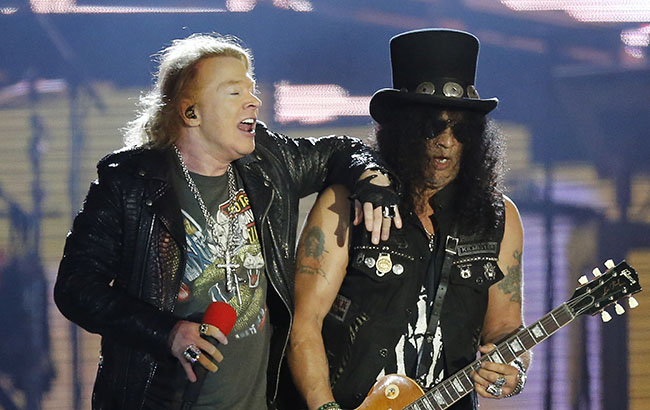 American rock band Guns N' Roses will tour Australia in 2021.
They'll kick off on the Gold Coast on November 6 before heading to Adelaide, Melbourne, Sydney, Brisbane and Perth.
Get. Ready. Australia & New Zealand, 2021 ⚡ pic.twitter.com/OVA9LFTZBG

— Guns N' Roses (@gunsnroses) November 18, 2020
The band last performed here in 2017 with their Not In This Lifetime tour.
It's exciting news not only for GNR fans but the Australian music scene in general. This is the first stadium tour since coronavirus safety measures shut down concerts and a good sign we're returning to normal.
Promoter TEG Dainty said: "GNR's 2021 Australia and New Zealand tour is the light at the end of the bleak tunnel we've all negotiated this year. All aboard the Nightrain to Paradise City for what promises to be a heaving celebration of the unbreakable human spirit!"
Tickets go on sale to the general public on Thursday November 26 at the following times:
Gold Coast: 9:00am local time
Adelaide: 9:30am local time
Melbourne: 1pm local time
Sydney: 11am local time
Brisbane: 11am local time
Perth: 11am local time
More details at the Guns N' Roses website.
Image: Guns N' Roses perform in Brazil in 2017. (Antonio Scorza / Shutterstock.com)